Upcoming Events
We hold several events throughout the year to raise funds and awareness for epilepsy. Join us for one or more of the below events!
Note: Due to COVID-19, we are continuing to monitor the recommendations as set forth by the Centers for Disease Control and our local governments regarding our events this year. This page will be updated as needed to reflect any changes to our events. Thank you for your patience!
Managing Epilepsy for Women Webinar
Join us for a free webinar on women and epilepsy on Saturday, September 25th at 9:00 AM with Dr. Nancy Hammond. Learn about the special challenges women face when managing epilepsy throughout their lives. Topics covered will include puberty, contraception, and pregnancy.
Dr. Hammond is a board certified epileptologist at the University of Kansas Medical Center who specializes in treating women with epilepsy.
The webinar will feature Q&A, and we encourage attendees to submit questions in advance using the space on the registration form.
Stay tuned for future women and epilepsy webinars with topics ranging from transition to care, wellness and mindfulness, and building positive relationships.
Seize the Day Events
Registration is open for our Seize the Day events! This fall, we will be hosting all of our Seize the Day events in-person, but we will continue to offer a virtual option for those who wish to participate virtually. We hope to see you in:
Rolla
Saturday, October 2nd (*NEW DATE*)
9:00 AM
Untimed 5k run/walk
Veterans Memorial Park
Wichita
Sunday, October 10th
10:00 AM
Timed/untimed 5k run/walk
Sedgwick County Park
St. Louis
Sunday, October 24th
7:30 AM
Timed/untimed 5k run/walk
Kirkwood Park
Springfield
Saturday, November 6th
9:00 AM
Timed/untimed 5k run/walk
Jordan Valley Park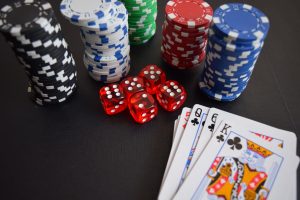 Beat the Odds Gala for Epilepsy
Join us in mid-Missouri for the second annual Beat the Odds Gala for Epilepsy!
Friday, October 1st, 2021
6:30 – 10:30 PM
The Atrium on 10th
22 North Tenth Street
Columbia, Missouri
Featuring dinner, drinks, a silent auction, and casino tables!
Individual tickets and sponsorship opportunities are available. See you in Columbia!