Upcoming Events
We hold several events throughout the year to raise funds and awareness for epilepsy. Join us for one or more of the below events!
Note: Due to COVID-19, we are continuing to monitor the recommendations as set forth by the Centers for Disease Control and our local governments regarding our events this year. This page will be updated as needed to reflect any changes to our events. Thank you for your patience!
Women and Epilepsy Webinar: Managing Stress
Join us for a free webinar on stress management on Thursday, January 27th at 6:30 PM with Dr. Kelsey Sewell. In addition to typical life stressors experienced by those with epilepsy, the pandemic has resulted in reports of increased overall stress, increased mental health and sleep problems, and reduced access to our typical coping and stress management strategies. This webinar is intended to address the impact of stress on the body and on mental health, additional contributors of epilepsy, and a variety of techniques for managing the impact of stress, particularly when we can't eliminate the stressors themselves.
Thursday, January 27th
6:30 PM
Webinar link will be emailed to registrants
About Dr. Sewell
Dr. Sewell is an assistant professor in the departments of Psychiatry and Behavioral Sciences and Neurology with the University of Kansas Medical Center. A faculty member since 2017, she supervises and trains psychiatry resident physicians, medical students, and psychology trainees. She also provides assessment, psychotherapy, coordination of care, and other support for patients receiving care at The University of Kansas Health System's Comprehensive Epilepsy Center and the Parkinson's Disease and Movement Disorders Center. Additionally, she conducts psychological evaluations for patients considered for deep brain stimulation (DBS), neurosurgery for epilepsy, and focused ultrasound.
Seize the Day Events
Thank you to all who participated in our 2021 Seize the Day events! We hope you can join us for our Springfield 5k run/walk on March 26th, 2022. Stay tuned for more details about our other 2022 Seize the Day events, which will take place in the fall.
Springfield
Re-scheduled from Saturday, November 6th
NEW DATE: Saturday, March 26, 2022
9:00 AM
Timed/untimed 5k run/walk
Jordan Valley Park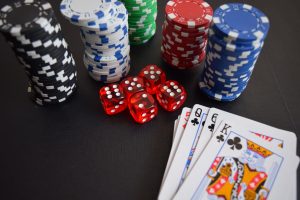 2022 Epilepsy Galas
We're so excited to announce that we will be gathering IN-PERSON for our 2022 epilepsy galas!
Kansas City Gala
Saturday, April 30th, 2022 at 5:30 pm at the Carriage Club
St. Louis Gala
Friday, June 10th, 2022 at 6 pm in the Centennial Ballroom at Moulin
These galas will feature a casino night with game tables and are sure to be a fun evening to raise awareness and funds for epilepsy! Stay tuned for more details!