As a health organization, we have been closely monitoring the ongoing COVID-19 developments and recommendations as set forth by the Centers for Disease Control (CDC) and our local governments regarding COVID-19 and our remaining events this year.  One of our highest priorities is the well-being of our volunteers, donors, employees, partners and the people we serve. Along with our partners, we have made the decision to transition our remaining 2020 events to virtual events.  .
Our mission is still critical and those who are impacted by epilepsy need our support now more than ever, but we know that keeping our community safe is of the utmost importance, as well. 
We hope that you can join us at one of our upcoming events! 
While we will not be able to gather quite as we had hoped in 2020, we invite you to join us and participate in an upcoming VIRTUAL Seize the Day event. The great news it that with the event going virtual, you are able to complete the run/walk safely at your convenience and leisure. We encourage you to run/walk in your neighborhood, a local park, or wherever else you're able to safely distance with your family, friends, and team members.
The 2020 Seize the Day events are listed below and we hope that you can join us for one (or several!) of our upcoming events.  These family-friendly events raise much needed awareness and funds for the epilepsy community! 
Kids Art Event in St. Louis
Join us for a special art event just for kids and make your own stepping stone!  Kids can customize their own special stepping stone for the garden at home or for someone special this holiday season! 
Sunday, November 1st
12:00 - 3:00 PM 
VFW Post in O'Fallon, MO 
8500 Veterans Memorial Pkwy, O'Fallon, MO 63366
Our friends at Art4Epilepsy will be providing all of the supplies needed, as well as pizza and drinks!
*Please note that this venue has ample space for kids and families to appropriately spread out and adhere to social distancing.  We also ask that ALL attendees wear masks during the event.  Hand sanitizer will be readily available.
Registration will be limited to 50 kids, so register today!  We encourage participants to register by Monday, October 26th.
Thank you to our friends at Art4Epilepsy for hosting this event!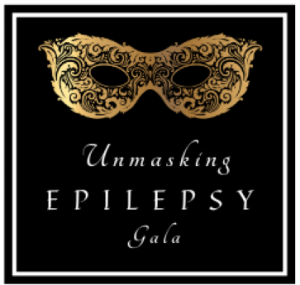 Join us at our Unmasking Epilepsy Gala this fall as we unmask the misconceptions and stigma associated with epilepsy and help raise funds to support those living with epilepsy in our community!
St. Louis Virtual Unmasking Epilepsy Gala
Thursday, November 12th at 6:00 PM
From the comfort of your home!